Zoom in
Product Name:

1w CZH SDA-1A FM transmitter silver +1/4 wave GP antenna+power supply +software kit

Categories:0.2W-1W / FM Transmitter
Date:2011-03-02
User programmable frequency • Easily choose your frequency LCD and buttons,No manual tuning required • Japan Phase Lock Loop (PLL) Technology • Works with standard FM receivers • Coverage of 0.5 miles or more with portable FM receiver, 1.5 miles ...
Sample/Wholesale

Price

Shipping

Carrier

Buy it Now

1 pcs sample

108 USD
/pcs

39 USD

DHL/UPS 7-10days




10 pcs

95 USD
/pcs

145 USD

DHL/UPS 7-10days



Product Description
1W SDA-01A PC Control FM PLL broadcast transmitter +Short antenna + Powersupply KIT

1 Watt Professional Transmitter FM Radio Station
Power adjustable from 0.1W to 1.2W
PC Control Function
SDA-01A is the old version of  CZE-01A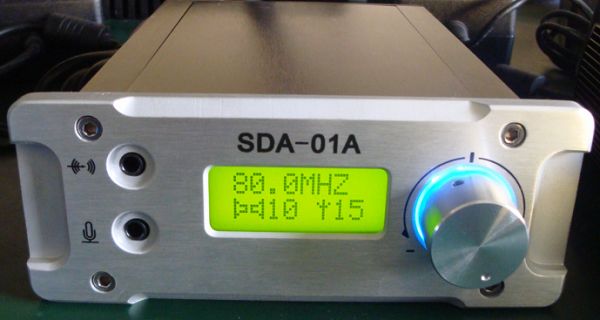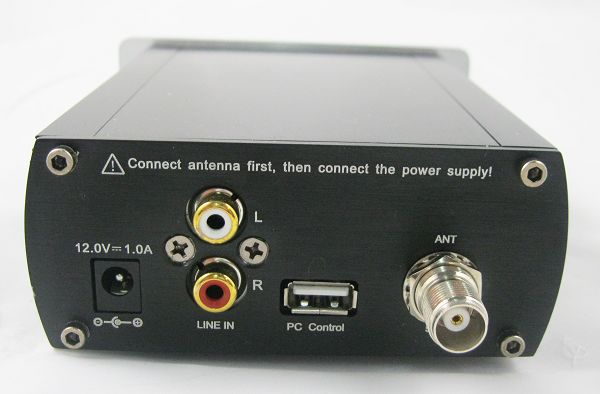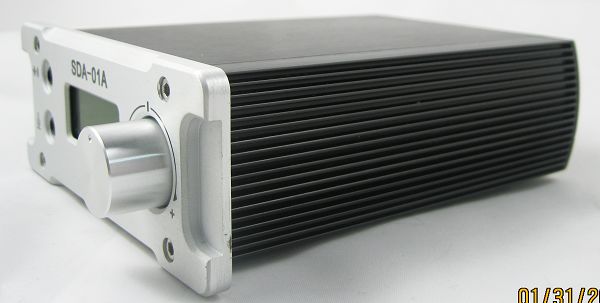 PC control port, easy control through software in computer
software download:
SDA-01A PCcontrol USB Driver.rar
SDA-01A PC control software.rar

Main Features:
1. Wide frequency range: 76~108MHZ
2. Optional Channels: STEREO/MONO
3. Count down Power ON/OFF function
4. Power output is adjustable from 0~1w.
5. One button to control all the functions.Easy operation.
6. Adopting several protection methods, it has strong empty load protection ability.
7.PC control: Easy control through software in PC. Download the software called SDA-01A PC CONTROL from our website before using.
8. Working status lighting: When the transmitter is standinby, the backlight of the knob is red.When the transmitter is working, the backlight of the knob is blue.
Technial Specification:
Power supply: DC12V
Working currect: <0.5A
Frequency range: 76~108mhz
Frequency stability: ±10PPM
Frequency stepping:100KHz
Working temperature: -10°c~50°c
Output impedance:50Ω
Power output:0W~1W continuously adjustable
Harmonics, spurious radiation   ≤-50dB
Audio distrotion: ≤0.3%
Frequency Response: 50Hz~15000Hz
Seperation:≥40 dB
Input level:≤-15 dBV
Frequency Modulation:±75KHZ
SNR≥60 dB
Size: 140mm(L)*105mm(W)*43mm(H)
Net weight: 550g
Package Include:
1* SDA-01A 1w transmtiter
1* Short antenna
1* power supply
1* conversion socket
if you have any question ,please feel free to contact me:[email protected]

ATTENTION: TO USE THE TRANSMITTER, CONNECT ANTENNA FIRST, THEN CONNECT THE POWER SUPPLY. OTHERWISE THE TRANSMITTER COULD BE BURNED.