Nueva emisión de radio portable del transmisor de CZH-T200 0.2w FM estérea/mono energía ajustable para la reunión de la escuela de conducción del turismo
CZH-T200 portable 0.1-200mw FM Transmitter radio braodcast Stereo/Mono
CZH-T200 Portable FM Transmitter User Manual
Este   del transmisor de CZH-T2000.2wFM  is un modelo nuevamente diseñado ofrecido por tamaño portable, alta calidad, la gama larga de la difusión y el funcionamiento estable. Hizo 4 niveles de salida de energía, accionar por la batería del león 1000mah. La hora laborable máxima es 12hours en el nivel de la energía más baja. el  It tiene salida audio estérea y mono, línea-en y el volumen del micrófono es ajustable cerca presiona el botón en el caso. Es muy fácil funcionar, él es especialmente conveniente para el turismo del like  de las áreasde aplicación, la reunión, el campus, la enseñanza de la escuela de conducción, el estadio, la carrera de caballos, los deportes, y muchas otras áreas. También hemos diseñado un alto receptor de la sensibilidad FM para emparejar el transmisor, su sensibilidad somos incluso mejores que las radios de Tecsun durante nuestras pruebas.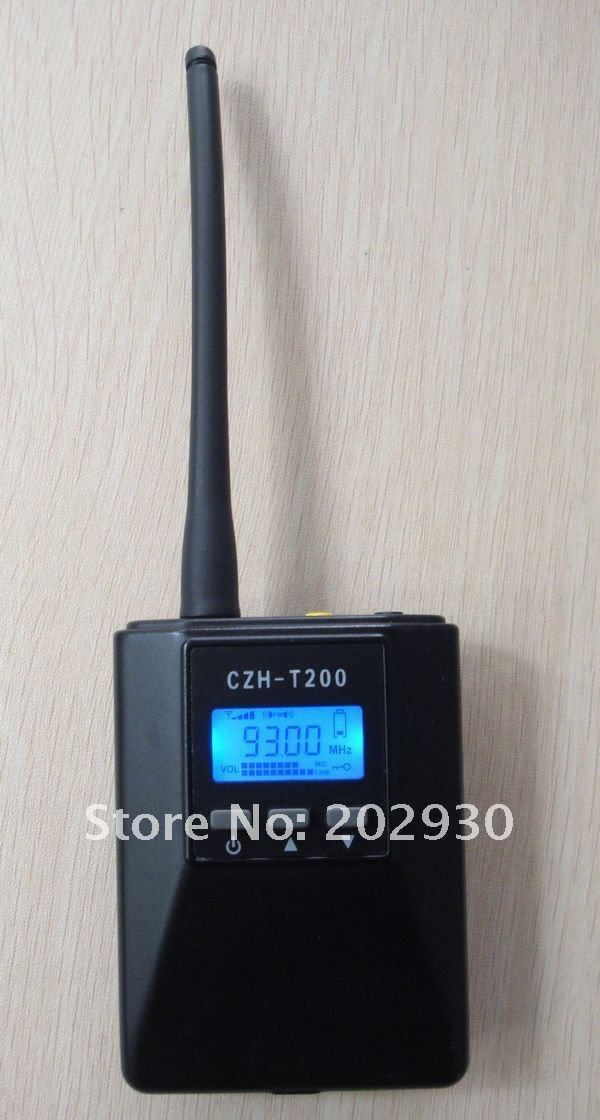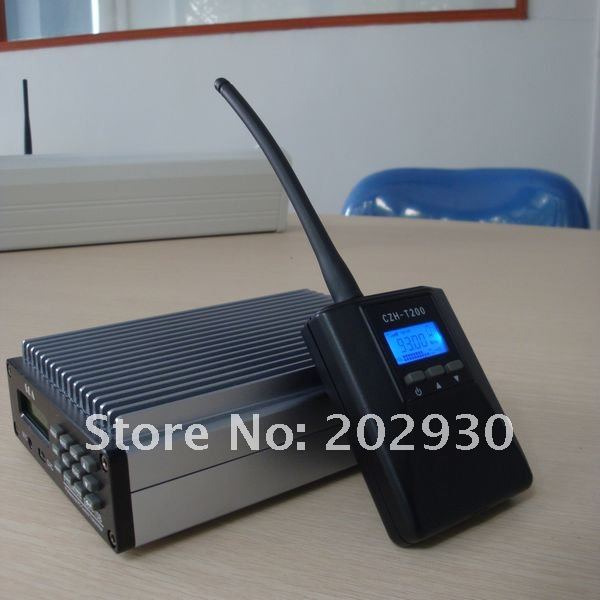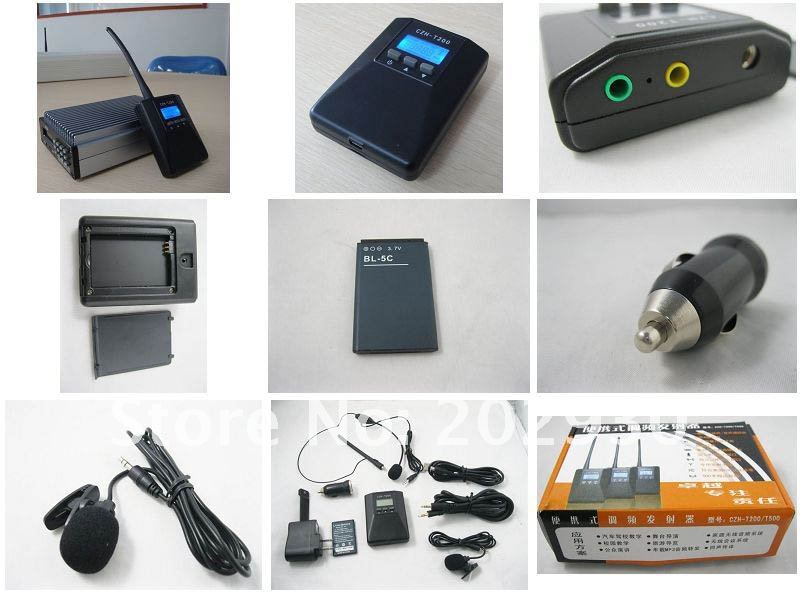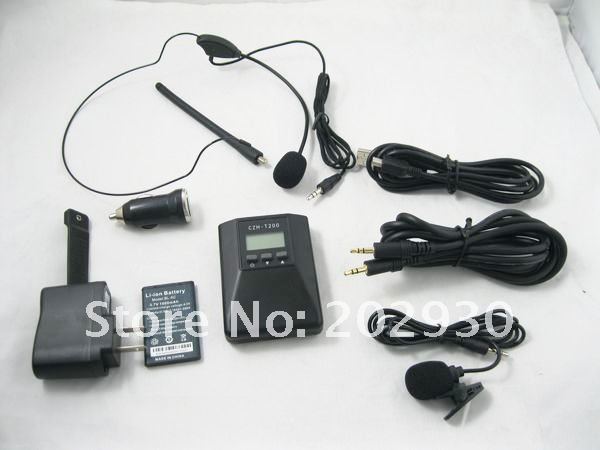 Especificación técnica:
*87   completo del band      del ~ 108MH
La energía del *High, la señal es más   de stable.
del battery     del litio del teléfono móvil del *Use BL-5C
*Compact, fácil al   de carry.
*Independent de los micrófonos interface.
audio estéreo de dos vías *Independent del interface    de la entrada
*Use una tecnología sincronizada en fase digital del sintetizador de la frecuencia del lazo (PLL),   de la frecuencia ultraalta stability.
del adjustable       de la energía del nivel *4
parámetros *Electrical:   del
frecuencia  *Operating: 87   del     ~ del ~ 108MHZ (o 76 87MHz)
Modo del *Modulation:   de WFM
*Battery:   común del batteries     del litio de 3.7V BL5C
tiempo *Continuous:   del
energía del *Maximum:   de 4 hours
nivel de energía del *Second:   de 5 hours
nivel de energía del *Third:   de 8 hours
energía del *Minimum:   de 12 hours
Distancia del *Transmission: nivel de energía máximo hasta 300 metros (para la referencia solamente, conforme a la situación real)
We also have the receiver CZH-R01    ,welcome to have an order.
El paquete incluye:  
transmisor de 1*CZH-T200 0.2w FM
Antena 1*
Hebilla de 1* Haning
Batería 1*
Cargador del coche 1*
Cable de carga 1*
Micrófono 1*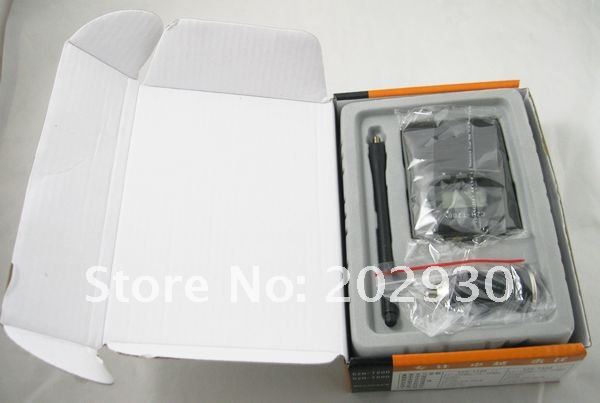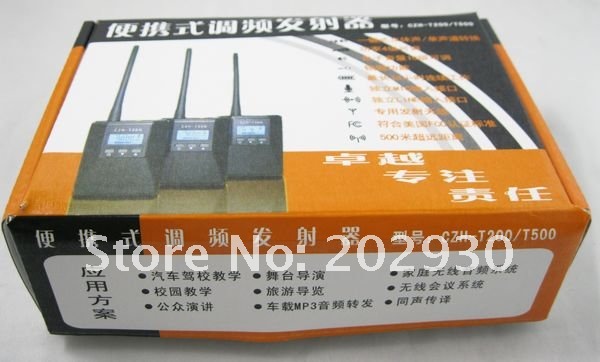 we also have the fm receiver .Welcome to have  an order .
http://www.czhfmtransmitter.com/products/fmuser-fu-r01-fm-receiver-76-108mhz-for-meeting-sports-training-industry-simultaneous-interpretation-translation-application-solutions/7230